Regulus, Sun & Venus
Regulus, or Cor Leonis (Heart of the Lion) greets the Sun every August 22nd. In 2011, this alignment is accompanied by Venus. Although she is involved in this annual event every few years, it is rare when Venus arrives in such close proximity with both Sun and Regulus.
In 2011, Venus overtakes the Sun on August 16 while making the transition toward her next appearance as the Evening Star. Though Sun is still close on August 22, Venus is leading. Venus, the resonance of love-beauty-truth, is ascending out from invisibility.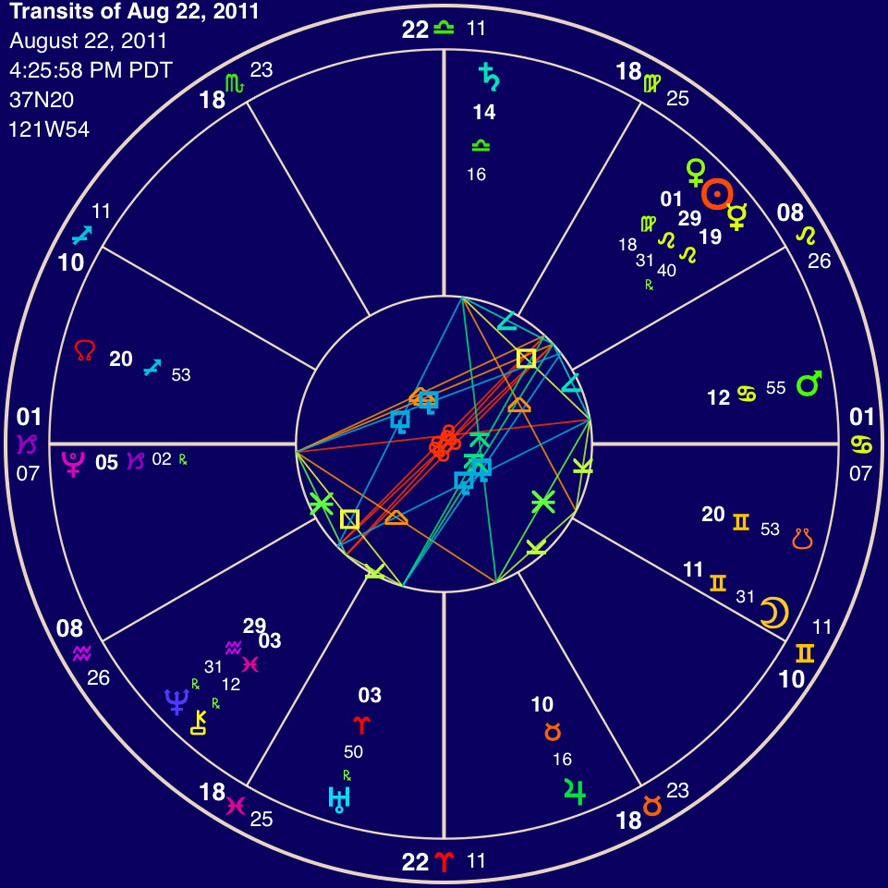 Interestingly, this alignment happens as Neptune and Chiron form a fairly precise opposition from the other side of our sky (Neptune exactly opposed to Regulus). Neptune with Chiron resonate as the consciousness of soul, or the knowing of the Larger Self. This opposition reveals that attentiveness to circumstance comes balanced with consciousness of our larger dimensions.
when we Live attentively
in our Togetherness
we are the Lion
predator no More
garden and Guardian
the gateway opens Here
The heart of God's Lion amplifies blessedness in radiance and vitality. This is a knowing heart, a heart attentive to the energies of circumstance and experience. A heart ready to respond. The action resulting with this knowing is an expression of the deepest freedom. This alignment is a significant initiation and doorway for even greater wonders that surely follow soon.

May the blessings of the Lion fill your consciousness and activity.


Related items:
Interview with Tiger Windwalker: Part 1, Part 2, Part 3
Interview with Rohaan Solare: Part 1, Part 2
The Roar of God's Lion: Eight Heavenly Bodies Align with Regulus (2007)