Heavenly Radiance Touches the Earth
On November 3rd, the brightest lights in the evening sky converge to impart a blessing of re-balance and new directions. Venus making a T-square with the Saturn-Uranus opposition (exact at 5:20 a.m. PST on November 4th), ignites passions in the dynamics of karma and new potentials, bringing focus to the light of truth. The moon with Jupiter in Capricorn forms harmonious angles with the Saturn-Uranus alignment--bringing creative energy as a blessing to the shape of our present experience.
Congratulations to President-Elect Barak Obama, and to us all.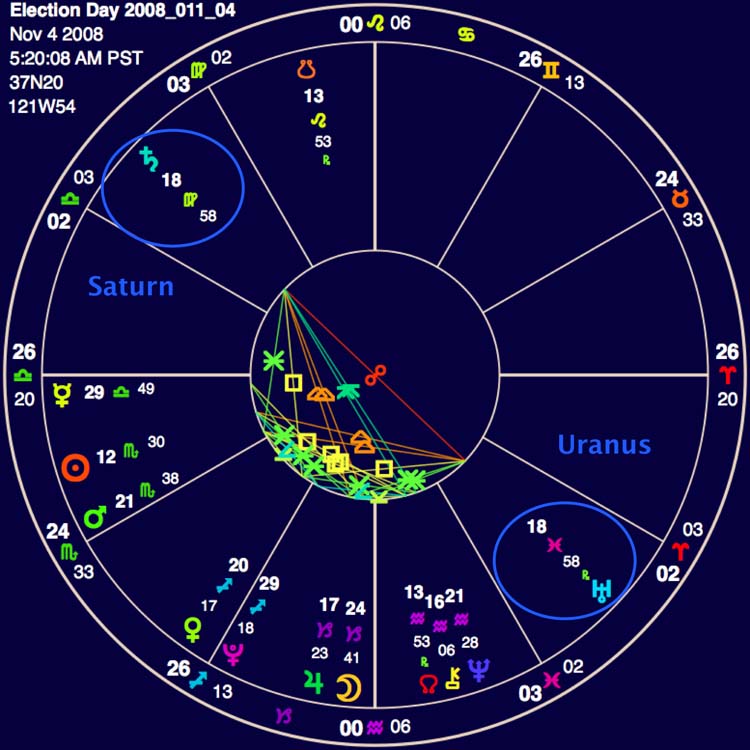 Chart for Saturn-Uranus Opposition (Nov 4, 2008)
(image created using Io Sprite software www.TimeCycles.com)

Note: Senator McCains concession speach happens just as Uranus crosses the mid-heaven over California.
Related Articles: